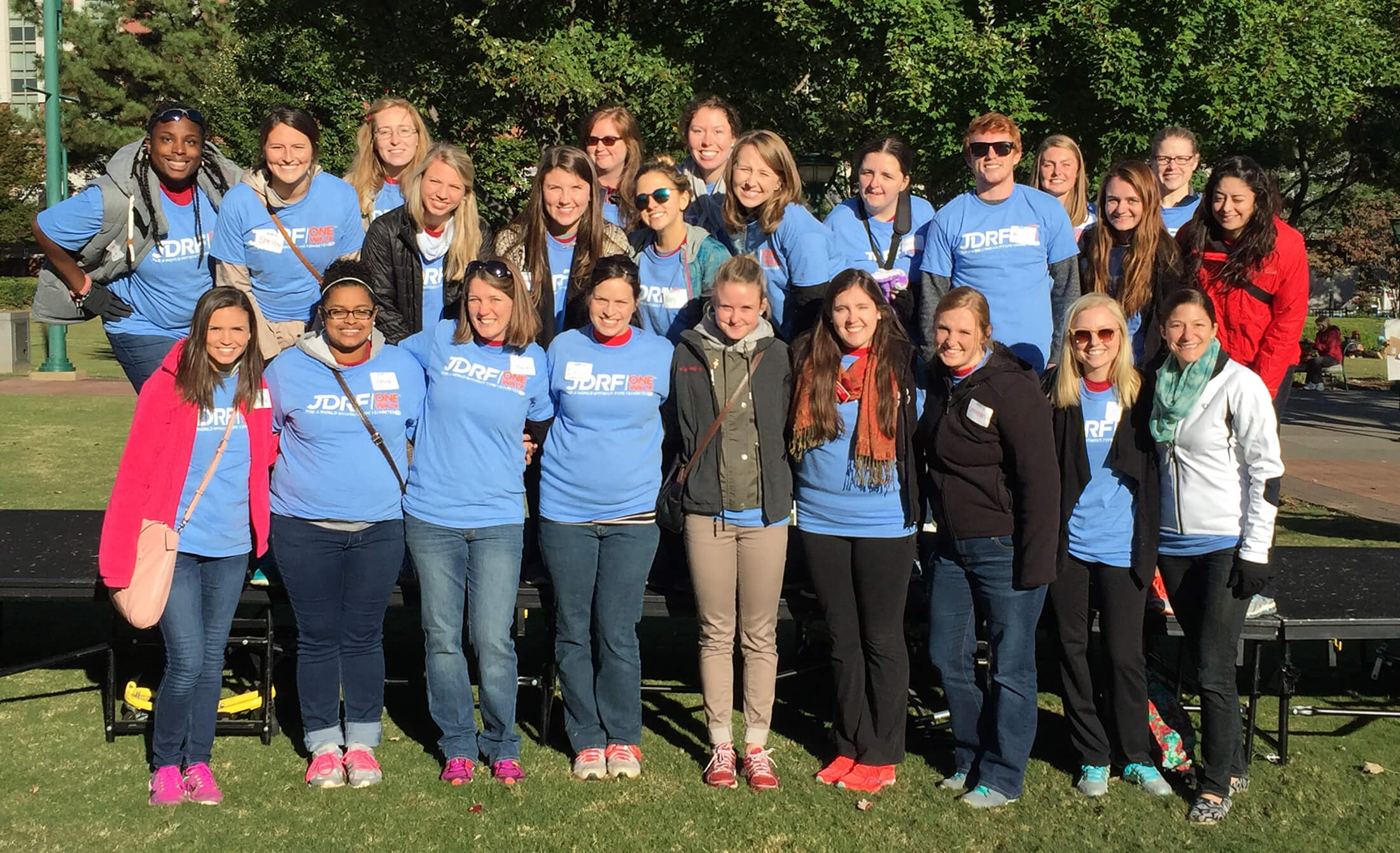 National Philanthropy
Our national philanthropy is the Juvenile Diabetes Research Foundation (JDRF).
About JDRF
Juvenile Diabetes Research Foundation (JDRF) is the leading organization committed to finding a cure to type 1 diabetes. It is the largest charitable funder and advocate for juvenile diabetes and type 1 diabetes. Their mission is to "find a cure for diabetes and its complications through the support of research." They are committed to helping develop new and better treatments which will allow people with diabetes improve their daily life stay healthy until a cure is found. Since 1970 when the JDRF was founded, the organization has contributed more the $1.5 billion to diabetes research with 80% of that money going to directly support research and research related education.
Type 1 diabetes is an autoimmune disease that strikes children' and adults with little warning and is a disease that lasts a life time. Juvenile diabetes refers to children who are diagnosed with diabetes. Diabetes is a "chronic, debilitating disease affecting every organ system." There are two types of diabetes. Type 1 diabetes is "an autoimmune disease in which a person's pancreas stops producing insulin, a hormone the enables people to get energy from food." In type 1 diabetes insulin producing cells of the pancreas are attacked and destroyed by the body's immune system. Scientist are not yet clear on what cause's type 1 diabetes although they believe that genetic and environmental factors are involved. The Type 2 diabetes " is a metabolic disorder in which a person's body still produces insulin but is unable to use it effectively."
Achievements
In the last 10 years JDRF research has helped to determine over 50 genes and genetic codes that are the basis of type 1 diabetes. In addition clinical trials funded by JDRF have definitely shown that "people with type 1 diabetes who regularly use a continuous glucose monitor experience significant improvements in blood sugar control without increasing their risk for hypoglycemia.
All information taken from www.JDRF.org