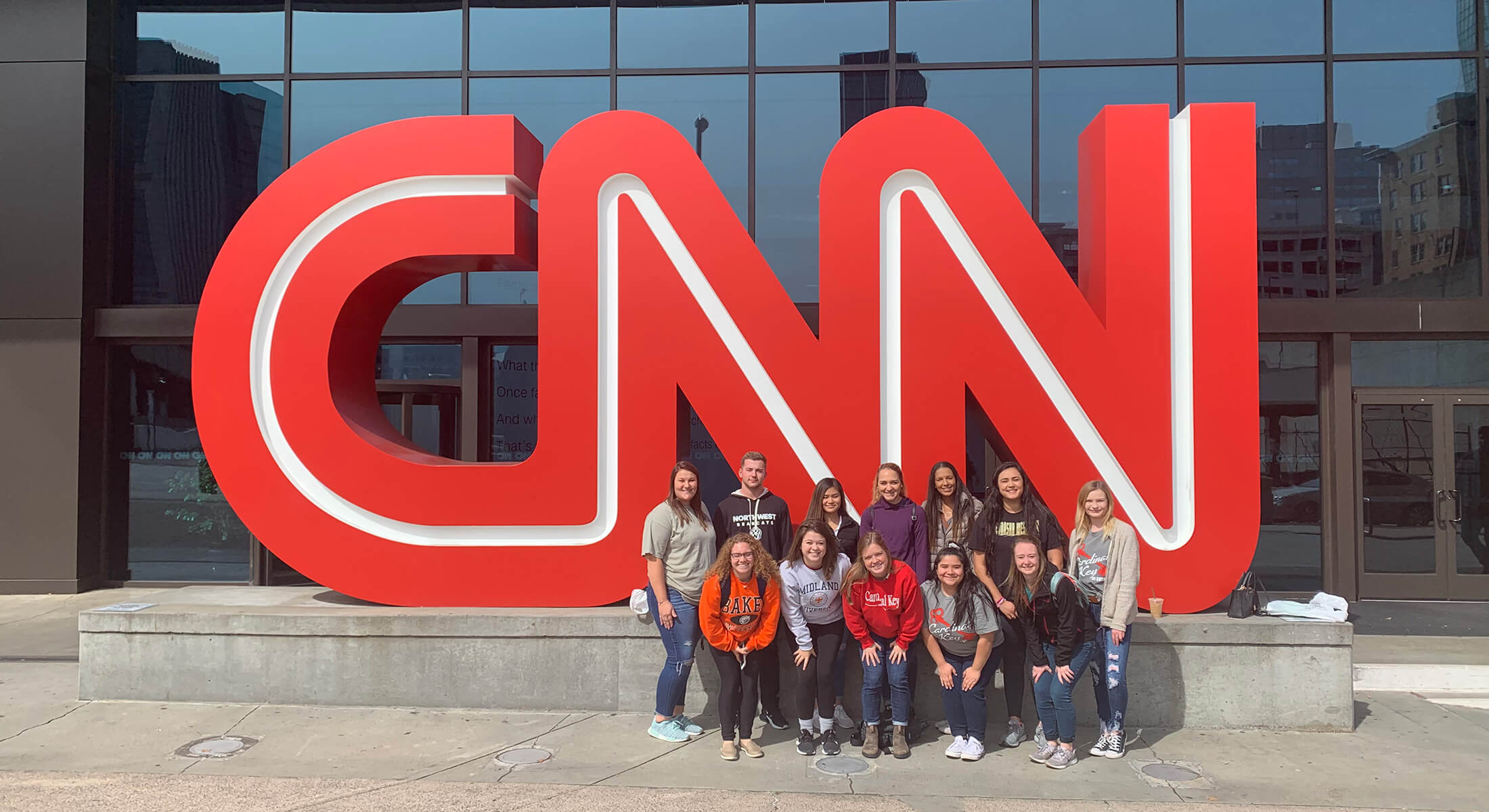 About Cardinal Key
Our Purpose
Cardinal Key National Honor Society, Inc. is an organization for students of at least junior status in American colleges and universities who are leaders in the college community and who are deemed potential leaders in the future. The Society aims to honor these, inspire leadership in others, and utilize leadership capabilities in an active program of service to the school, community, and country. The purposes of Cardinal Key are to recognize achievement in scholarship and extracurricular activities; to advance personal growth, patriotism, and service by affording training for leadership in the college community; and to develop worthy character by application of the cardinal virtues of living.
Our Motto
Faith, Trust, Fortitude, and Wisdom; I shall observe them faithfully, that my service may be genuine, my life complete.
Frequently Asked Questions
When are my forms due?
Petition for Membership – due December 31st or May 31st, depending on the semester of initiation
Membership Report – due December 31st or May 31st, depending on the semester of initiation
Annual Chapter Report – Due May 31st
Annual Officer Report – Due May 31st
Where do I send my chapter's forms, dues, and fees?
Cardinal Key National Honor Society, Inc.
731 Sachem Circle
Slingerlands, NY 12159
Where can I find the National Forms & Reports?
When is the National Convention/Conference?
Our National Conventions (colloquially know as the National Conference) are held biennially, typically in the Autumn of an odd year (e.g. 1999, 2007, 2011). For more information, see our Conference page.
My campus doesn't have a chapter, how can I start one?
Cardinal Key National Honor Society, Inc. is always looking to start new chapters or reinstate inactive chapters! Contact the National Directors at nationalcardinalkey@gmail.com to find out more about chapter formation or reinstallation processes.
When must I submit National fees and dues?
New Member Dues – December 31st or May 31st, depending on the semester of initiation
Returning Member Dues – May 31st
Chapter Dues – May 31st
Are there National membership fees or dues?
Yes, new members pay $50, a one-time registration fee. Returning members pay $15 annual dues. Alumni members have no fees. Some, but not all, chapters have local dues. Chapters pay $100 Chapter Dues once/academic year. Contact your campus's chapter for more information.
What are the privileges of membership?
A Cardinal Key member retains active membership until leaving college or until expelled from the society for a good and sufficient reason. Following graduation or leaving school, a member may become an alumnus member. Because membership is for life, any member may attend all meetings of the chapter into which initiated and may also attend National Conference. If an active or alumnus member moves from the location of the chapter into which initiated, membership may be transferred to a chapter in the new locality.
What are the responsibilities of membership?
It is incumbent upon each member to maintain the ideal of the society, to support its functions, to participate fully in its activities, to become well acquainted with its Constitution and Bylaws, to pay dues, and to attend meetings regularly. Active participation in Cardinal Key is designed to assist its members to grow in the leadership responsibilities they have already demonstrated.
What are the requirements for membership?
According to the National Constitution and Bylaws, active membership shall be held by qualified student leaders who have completed the sophomore year in a college or university. A proposed member of Cardinal Key shall be a full-time student, a leader of good personality, character, and prominence in extracurricular activities. Scholarship shall be at least a cumulative grade point average of a 3.25. In addition to national requirements, most chapters have additional criterion that applicants must meet. Each chapter has a unique selection process, please contact your local chapter for more information.
How do I join Cardinal Key National Honor Society, Inc?
If you are interested in becoming a Cardinal Key, find out if your campus has an active chapter. If so, contact your college or university's Student Activities Office to find out more information about your local chapter. You may also contact the National Office at nationalcardinalkey@gmail.com for the contact information for your school's chapter.
Why should I join Cardinal Key National Honor Society, Inc?
Since 1932, Cardinal Key National Honor Society, Inc. has been recognizing servant leaders on campuses across the country, providing them with opportunities to increase their passion for giving back to campus and community. Membership is highly selective; you will be joining an elite groups f students. Chapters are limited to 25 members 1% of the upperclass of the institution.