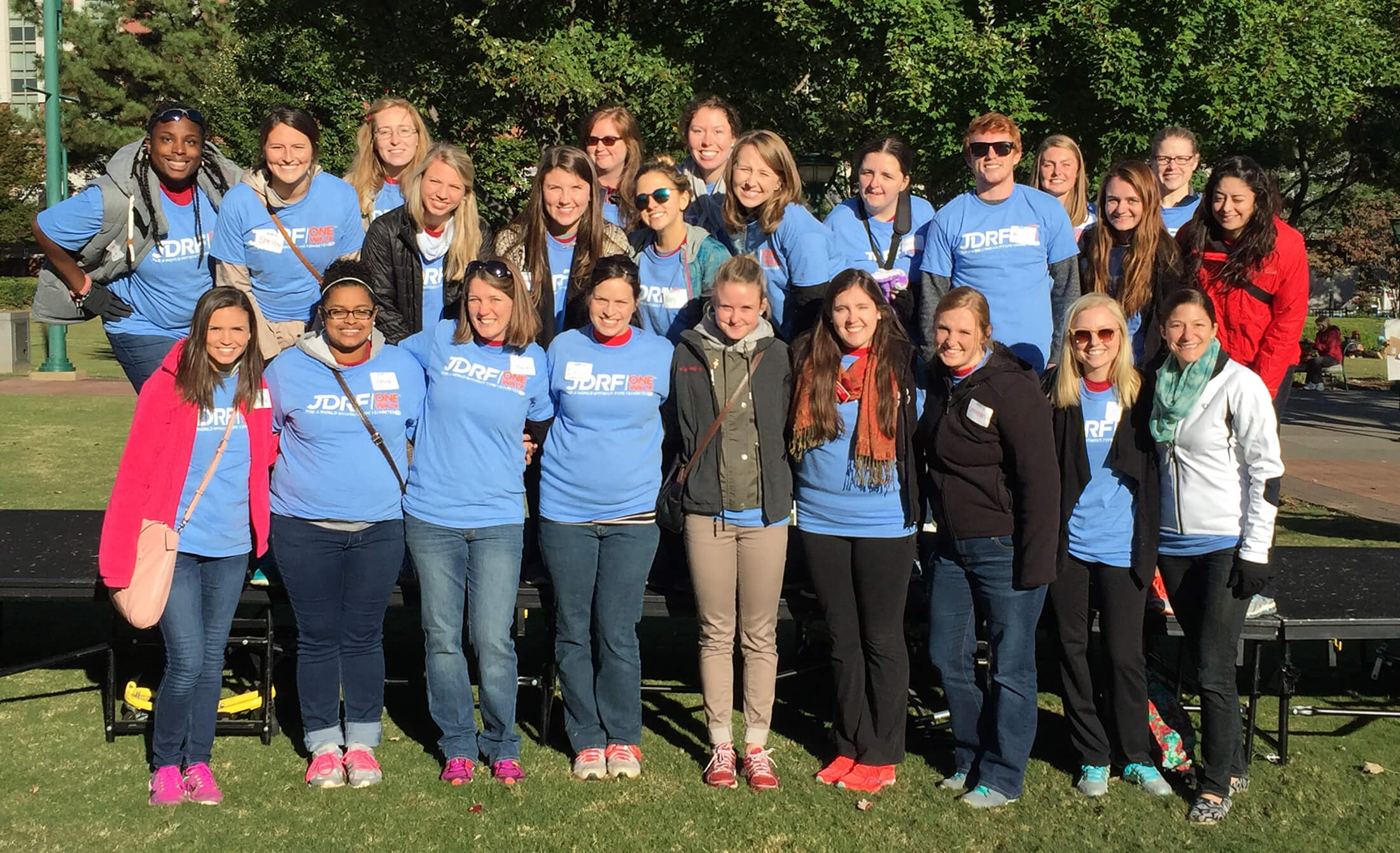 National Board
The national board is made up of directors, advisors, and officers. Learn more about the current board members below.
Directors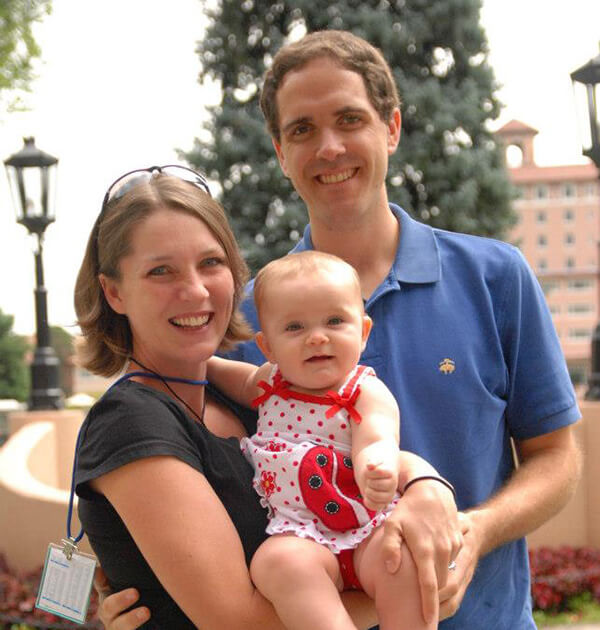 Amanda Bennett Lothrop
National Co-Director
Doane '06
Education: Bachelor of Science in Mathematics with an emphasis in Actuarial Science, Doane University; Masters of Business Administration, Kellogg School of Business at Northwestern University
Occupation: I work for Deloitte Consulting. A healthcare actuary by background, I currently help federal and state governments solve their most complex financial and policy challenges related to the US healthcare system.
Family: My husband, Griffin, and I are happily living in New York and enjoying our energetic, fun-loving daughters, Annabelle and Bernadette.  And of course, no family is complete without the furry members: we have twin cats, Laverne and Shirley.
Influences: My husband, who is always loving, supportive, and ever caring; my mother, who taught me how to love and care for others; and my Church community, who taught me how to share God's love with others through my gifts.
Favorite CK Memory: The auction we hosted each year at Doane to raise funds for the Juvenile Diabetes Research Foundation. The entire community would participate. We hosted it in the cafeteria over dinner, so it was always a lively crowd of students bidding on items that faculty, staff, and local businesses donated. It's a heartwarming (and fun!) event that I'll always remember fondly.
Reason for joining the Board: From the time I was first exposed to Cardinal Key, I was impressed with the organization's core values and how diligently everyone worked to uphold the mission. This is what first inspired me to become active in the organization and it is keeps me actively involved to this day. I joined the Doane Cardinal Key Chapter in the Spring of 2004. During my time at Doane, I served as chapter Vice President and President. I was fortunate enough to be the Doane representative at the National Cardinal Key Convention in 2005 where I was elected National Vice President. After which, I served as a National Advisor on the Board of Directors until I was elected National Co-Director during the 2009 National Cardinal Key Convention in Atlanta.
Favorite Quotation: I have many, so I'll just share the one that stands out in my mind at the moment: Logic will get you from A to B. Imagination will take you everywhere else, Albert Einstein
Favorite Vacation: My favorite vacation would have to be the trip Griffin and I took to Africa with a number of other Doane alums (including his parents!). A Doane professor led the trip and she has spent a fair amount of time in this area, so we were really able to explore the local area in more of a non-tourist capacity. Plus, the safaris were absolutely amazing!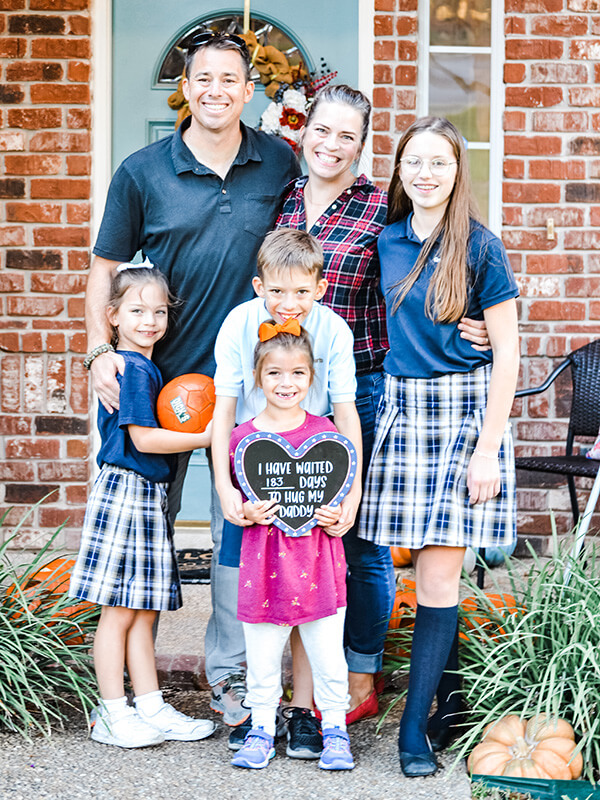 Devin W. Lammy, M.Ed.
National Director
Truman '03
Education: Bachelor of Science in Health Sciences, Truman State University; Masters of Education in Health Education & Promotion, University of Missouri
Family: My husband and I will soon celebrate 19 amazing, difficult, beautiful years of marriage. We have 4 fantastically wild and wonderful children, three of whom are medically complicated. They keep us busy, and our lives full of laughter, and it just keeps getting better.
Occupation: Homemaker & Business Clerk for two state-chartered, liberal arts public schools. Previously: Health Promotion Specialist with emphases in Sleep Hygiene and Tobacco Harm Reduction
Influences: Always: my husband, parents, and grandparents, especially my grandmothers (may I be like them when I grow up!). Recently, I have gained wisdom from Sharon McMahon & Becky Kennedy, Ph.D.
Favorite CK Memory: As an undergraduate: hacking through 1000 Hills State Park with machetes and Blue Keys to clear trails, and spending hours laughing and sharing at Retreats. As a board member: watching a desire to improve and challenge their chapters grow in the delegates at each National Conference…also the night of the "indoor waterfall" at the 2011 National Conference.
Reason for joining the Board: Joining Cardinal Key as an undergraduate changed my life for the better, for good. When I ran for National President, I hoped to support Cardinal Key at a National Level and to empower local chapters to more deeply impact their schools and communities. After serving as National President, I remained on the Board of Directors until Amanda and I were appointed National Directors at the 2009 National Conference in Atlanta, Georgia.
Favorite Quotations: 
When you have endured tragedy, the things that seemed so important to the maintenance of a way of life do not have the same significance. Jacqueline Winspear
Only a life lived for others is a life worthwhile. Albert Einstein
Let us not become weary in doing good, for at the proper time we will reap a harvest, if we do not give up. Galatians 6:9
Random Personal Fact: I have an extensive repertoire of nursery rhymes!
Favorite Books: A Tale of Two Cities, Charles Dickens; The Beekeeper's Apprentice, Laurie R. King; Murder Must Advertise, Dorothy L. Sayers; Jonathan Strange and Mr. Norrell, Susanna Clarke; Mrs. Piggle Wiggle, Betty McDonald.
Advisors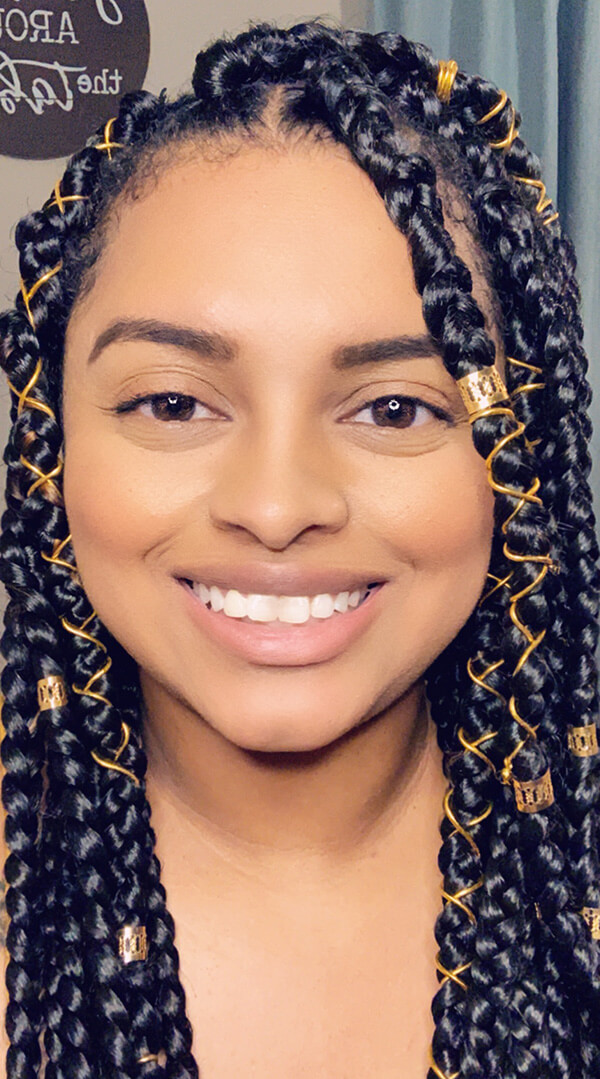 Chelsea Nwankwo
National Advisor
Southeastern OSU '12
Education: I graduated from Southeastern Oklahoma State University in 2012 with a Bachelor of Science in Biology and a minor in Psychology. I am currently working on a second Bachelor from the University of Texas at Arlington.
Occupation: I currently work as medical customer service advocate for an insurance company full time and as a part-time barista at a family member's coffee shop. I am also a full-time student and currently working on starting my own freelance photography business.
Family: I do not have a significant other or kids yet lol, but I  do have a 1 year old calico named Peachy and a sweet niece named Nevaeh. I spend a lot of time with my niece being the cool aunt I was always meant to be as well as with my extended family and friends.
Influences: My influences are my niece and my mom. My niece because she pushes me to want to be a better person and role model everyday. My mom because of her extraordinary ability to always see the best in everything.
Favorite CK Memory: My favorite CK memory from my chapter is the annual candle lighting ceremony that has been held on campus since 1921. As a cardinal key member, we are responsible for lighting the candle as Southeastern Symphonic Choir sing. During this even we not only represent our school but cardinal key to all members of the community that attend the event.
Reason for joining the Board: I joined the board to give back to Cardinal Key and to help current and future cardinal key members in becoming the best person they can be through the organization.
Favorite Quotation: "The time is always right to do what is right." – Dr. Martin Luther King, Jr.
Favorite Color:  My favorite colors are  wine, maroon, rustic pink, and black.
Favorite Food/ Meal: My favorite food is Tex-Mex, but my favorite single dish is macaroni and cheese.
Favorite simple pleasure: My absolute favorite thing to do is nap. I am a nap queen. I have a busy schedule always but any chance I get, I always try to squeeze a nap in!
What animal would you be and why: I would be a sloth because they eat and then sleep the majority of the day. They also just look super relaxed and happy all the time.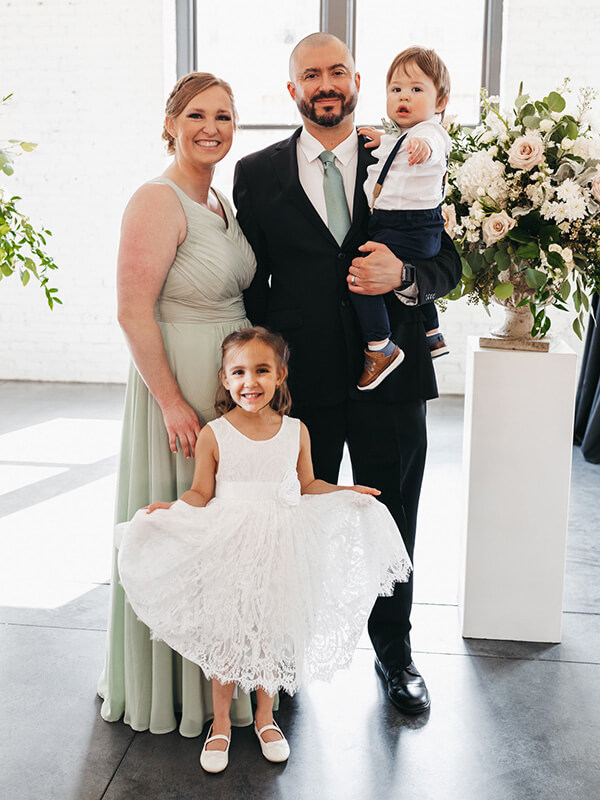 Gretchen Perez
National Advisor
Truman State University '09
Education: I received my undergraduate degree in Communication Disorders and then my Master's Degree in Special Education at Truman State University. Since graduating I have taken many classes to continue my education and further my career. I have taken classes to receive educational endorsements in Math and English as a Second Language.
Family: In the summer of 2015 I married my wonderful husband Joe Perez. We welcomed our daughter Nora in January of 2018 and our son Theodore in 2021. I love spending time with all of my family and am lucky to live close to them! My parents have been a constant support which I am so grateful for. I am the oldest of my siblings; I have a younger brother and two younger sisters. Spending time with my siblings is one of my favorite pastimes. We love to play sports/games and pretty much compete in everything that we do.
Occupation: I am a high special education teacher at St. Charles East High School. I teach special education math classes.
Influences/ Who inspires you: My little sisters. They inspire me to be a better version of myself. They bring out the side of me that I like best.
Favorite CK Memory: When I was in Cardinal Key during college my favorite service activity was highway clean-up. Everyone always thought I was goofy for choosing picking up trash as my favorite service activity. However, the reason picking up trash had a special place in my heart was growing up my parents and I would kayak around a lake in Wisconsin where we have a lake house and pick up trash out of the water.
Reason for joining the Board: I loved Cardinal Key while in college for the service and relationships with quality women that I developed. I wanted to help serve the organization and keep Cardinal Key in my life. The good company keeps me coming back!
Favorite quotation: My command is this: Love each other as I have loved you. Greater love has no one than this: to lay down one's life for one's friends. John 15: 12-13
Passion: Loving and serving God and people.
Favorite vacation or dream vacation: My favorite vacation that I have actually been on was to Hawaii for our honeymoon. It was beautiful and we had so many fun experiences staying on both Maui and Oahu. We went deep sea fishing, did lots of snorkeling, learned to surf, and hiked to waterfalls. Each night we enjoyed finding little restaurants on the ocean and eating fresh fish.
What relaxes you?: Spending time at my family's lake house kayaking, water-skiing, paddle boarding, and playing cards. I love that I get to see all my immediate and extended family most weekends during the summer. I also enjoy reading my guilty pleasures (young adult books haha).
Favorite food or meal: I love Mexican food and it worked out well that I married someone who also loves Mexican and makes great tacos.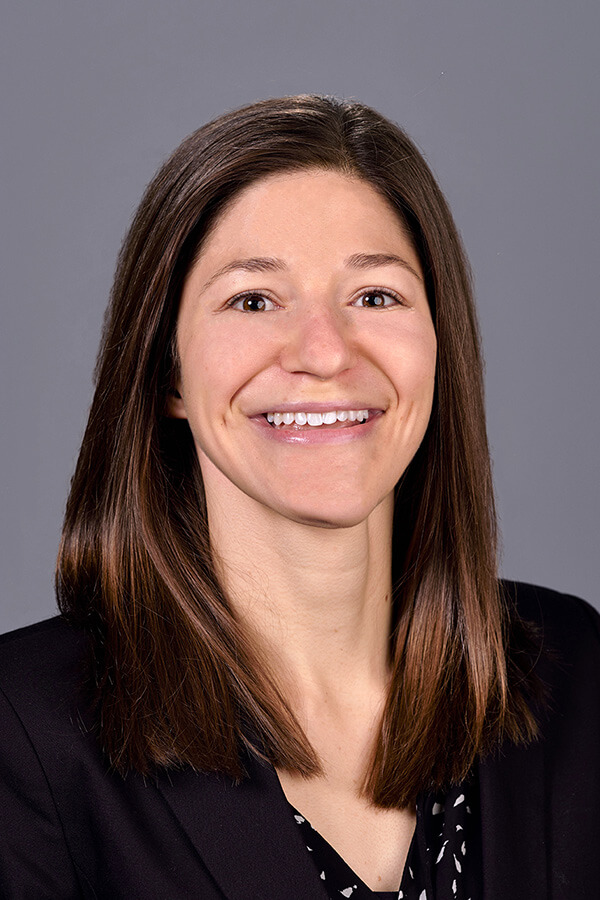 Stefanie Jo Svoboda
National Advisor and Social Media Chair
Wayne State College '09
cknationalsocialmedia@gmail.com
Education: I received my undergraduate degree in Speech Communication with an emphasis in Public Relations and Organizational Leadership from Wayne State College in 2009. In 2012, I received a Masters of Arts in Communication and a Graduate Certificate in Training and Development from the University of Nebraska at Omaha. I hold a Wilderness First Responder certification and I am currently taking doctoral courses at the University of Nebraska at Lincoln.
Family: My husband, Nick, and I have two kids, Trey Von and Natalie Jo, and our large, lovable furball, Frank.
Occupation: I am an Associate Dean of Virtual Learning at Southeast Community College.
Influences/Who Inspires You: People pursuing their passion, specifically when it entails the betterment of others or themselves, the outdoors, or serving as a positive influence. My grandparents, Les and Lois Von Seggern, embody it and so much more. They have served as key inspiration for a variety of facets in my life.
Favorite CK Memory: All the conferences and board meetings. I love getting together with such wonderful individuals and meeting new Cardinal Key members.
Reason for joining the Board: I wanted to be a part of the bigger picture to assist more chapters and make a larger, lasting impact.
Favorite Quotation: Too many to list
Passion:
Leading a life of service – Helping people from physical work to learning something new
Outdoors
Learning new information and acquiring different skills and experiences
Favorite simple pleasure: Exploring, being outside/ active, a good conversation, or helping someone
Favorite vacation or dream vacation: Backpacking, bikepacking, river trips, exploring foreign countries or even a new place in general.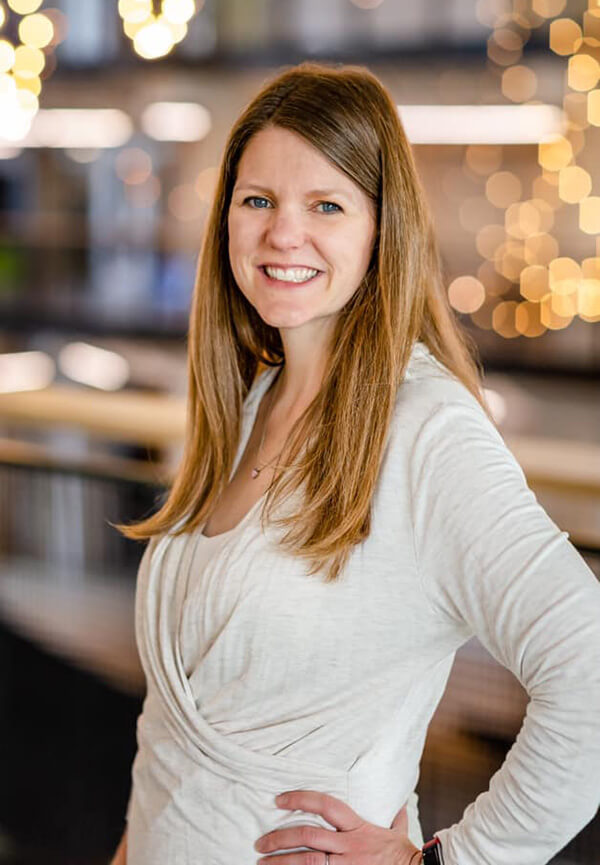 Kristin Walstrom Korneliussen
National Advisor, Archives
Truman State University '04 & '05
Education: I received my Bachelor of Arts in English from Truman State in 2004 and then immediately followed that with a Master of Arts in Education-English in 2005.
Family: My husband Jon and I are the proud parents of Elsa (2013), Lena (2016), and Erik (2019). I am originally from Kansas City, while my husband is from Seattle; we moved to Memphis in 2010 and have been here ever since.
Occupation: I am a high school English teacher by trade, but now I primarily stay home with my children and teach as an adjunct instructor at a community college.
Influences/Who inspires you: Personally, I am inspired by those closest to me, my dear friends and family, especially my husband and mom. Professionally, I keep in touch with several former teachers I now consider to be mentors and friends.
Favorite CK Memory: Service and sisterhood are so deeply entwined in my CK memories, so if forced to choose, my favorite memory would have to be our semester retreats where we had dedicated time to plan, reflect, and bond.
Reason for joining the Board: CK was such a huge part of my college experience that I was thrilled at the opportunity to become involved once again.
Favorite quotation: "Outside of a dog, a book is man's best friend. Inside of a dog, it's too dark to read." -Groucho Marx
Passion: I am passionate about my family and truly love motherhood, which is by far the most difficult–yet fulfilling–thing I have ever done. I am also passionate about community and the various ways we are all connected; that said, I crave the time to recharge through solo activities like reading and writing as well.
Favorite book: My all-time favorite book is Anne of Green Gables (and its seven sequels). I have been able to relate much of my life to Anne's, finding something new in each re-read. I love these books so much that my college roommate and I even traveled to Prince Edward Island, Canada, where the story is set.
Random personal fact: I skated for Memphis's roller derby league for a season (before having children); my alter ego was Hip Czech.
If I could live anywhere and why: I would live in Bamberg, Germany. I did my student teaching at a DoDDS (Department of Defense) high school there, and I am not exaggerating when I say that the experience changed my life. Not only did I make some life-long friends and get to visit many fascinating places, but I also met my husband during that semester. We returned several years later to get married and are anxious to go back with our children someday. Bamberg is magical.
Officers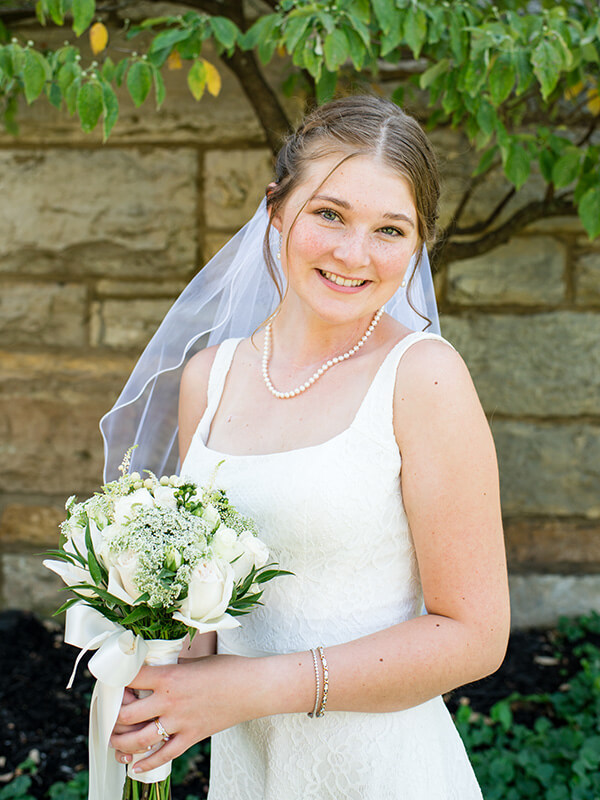 Kelsie Parrish
National President
Truman State University '22
Education: Bachelor of Arts in Communication and Bachelor of Arts in Philosophy & Religion from Truman State University Class of 2022. Pursuing a Master of Divinity degree from Eden Theological Seminary Class of 2025.
Occupation: I work for a church in Troy, IL as the Faith Formation Director. I help coordinate children's Sunday school, adult Bible studies, and events for everyone to connect with one another. I am pursuing a career as an ordained pastor!
Family: My husband, Paul, and I live in St. Louis. He is currently in medical school, so we both keep busy but make time to spend with each other and our family. His sister lives in St. Louis too, so we love exploring the city with her!
Hobbies: I love doing different crafts, especially cross stitching. I also enjoy going on walks at the Botanical Gardens, watching scary movies, binging sitcoms, and listening to music.
Favorite Color: YELLOW
Favorite TV Shows: Schitt's Creek, The Golden Girls, and Supernatural
Favorite Musical Artists: Ariana Grande, The Weekend, and The Band CAMINO
Favorite Food: PIZZA- I could eat it everyday!
Favorite CK Memory: It is so tough to pick one memory, I loved my time as a CK! I honestly miss our weekly meetings because they were full of special traditions and fun bonding moments- Wednesday nights have not been the same since. On of the best times with CKs was the 2022 spring break trip I took with four other Cardinal Keys to Phoenix, AZ.
Reason for joining the Board: I loved my time serving as the president of my local chapter and couldn't wait to continue the commitment to CK beyond college. I love getting to connect with the other board members and getting to learn more about all of the local chapters. Each chapter is very unique!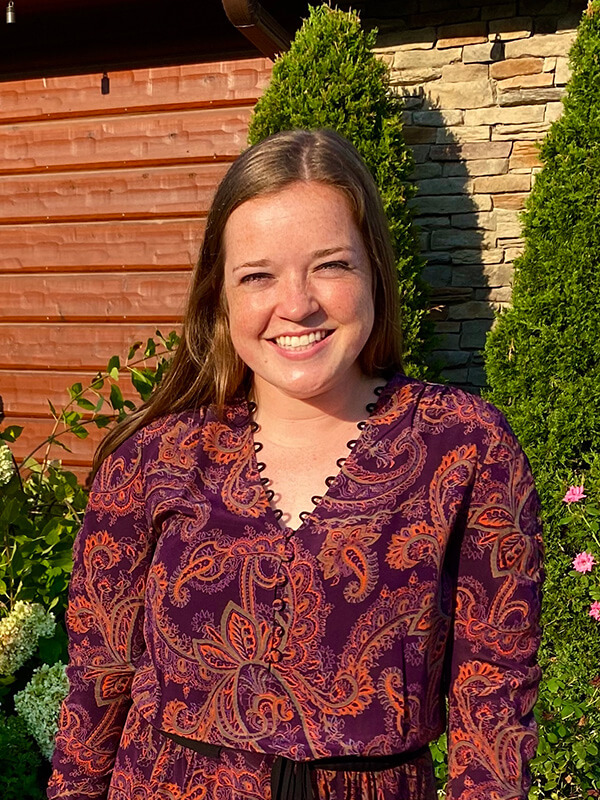 Hannah Smiles
National Past President
Truman State University
Education & Occupation: I completed my undergrad at Truman State University. I just completed my doctorate in occupational therapy at Washington University in St. Louis
Family: I am the youngest of 4 children in an amazing family! My parents live in my childhood home in the suburbs of Chicago. My dad is a civil engineer in Chicago and my mom works part time as a preschool teacher. All my siblings are settled in Chicago and we all like to get together as often as we can. My oldest sister Gretchen is also on the national board as a national advisor!
Influences: My parents and siblings are definitely my biggest influences in my life. They have shown me the value of hard work and kindness. It has been watching them throughout my life that I have seen the positive outcomes of serving others passionately and pursuing their goals.
Favorite CK Memory: I have created too many memories in Cardinal Key! I think two memories that stand out to me are my weekly volunteering at the YMCA cooking meals for kids to eat that night and volunteering at the JDRF One walk in Atlanta . Both of those experiences have impacted me in ways that I will never forget after college is over.
Reason for Joining the board: Cardinal Key has given me so much through the two years I have been apart of it and I have learned so much from the people I've met through Cardinal Key, I hope to give back and be apart of it at the national level. I am excited to help other chapters grow and help them flourish!
Favorite Quotation: "Listen to your life. See it for the fathomless mystery it is. In the boredom and pain of it, no less than in the excitement and gladness: touch, taste, smell your way to the holy and hidden heart of it, because in the last analysis all moments are key moments, and life itself is grace." –Frederick Buechner
Favorite Vacation: My brother and I did a road trip through the Scottish Highlands during my semester abroad and it was breathtaking! A lot of good hiking and sightseeing.
Favorite Books: The Remarkable Ordinary by Frederick Buechner, Come Matter Here by Hannah Brencher, Everybody Always by Bob Goff
Favorite Food: ICE CREAM!!!
Favorite Color: Teal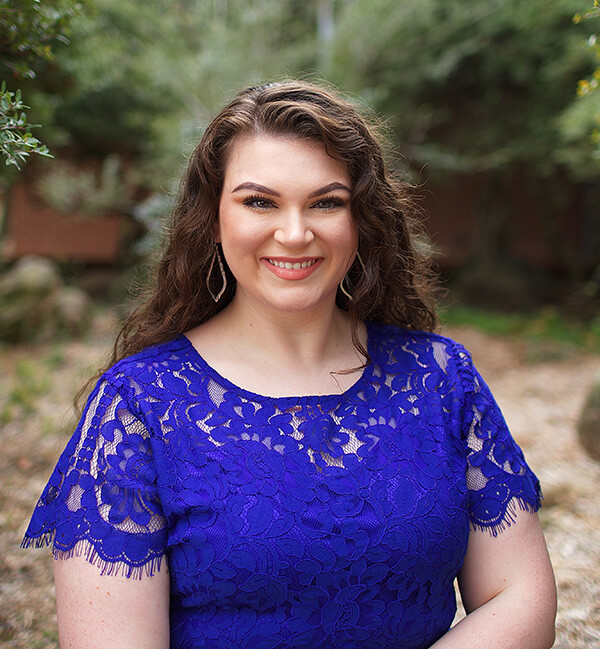 Sarah Ingram
National Vice President
Southeastern Oklahoma State University '21
Education & Occupation: I completed my bachelors in marketing and management at Southeastern Oklahoma State University in 2021. I am currently pursuing my MBA in Marketing also at SOSU. I work as a Recruitment Marketing Strategy Consultant at Encompass Health.
Family: I have one younger brother. My family has lived in Oklahoma for 15 years and I have spent most of my life living in Oklahoma. I married the love of my life in 2020 and our little family includes us and three cats.
Influences: My biggest influences are my family and husband. Their hard work and drive inspires me and they are always in my corner cheering me on.
Favorite CK Memory: My favorite Cardinal Key memory was Big Man on Campus every year at SOSU! During the week of homecoming, candidates for Big Man on Campus (open to every student) raise money for JDRF and whoever raises the most money wins the title of BMOC. It is a huge tradition at the university and is for a great cause.
Reason for Joining the board: Cardinal Key has been a huge part of my life during my undergrad and postgrad years. During my time at SOSU, I met some of my dearest friends in the organization and felt that the sisterhood I experienced was so valuable to who I am today.
Favorite Quotation: "The only thing we have to fear is…fear itself" — Franklin D. Roosevelt
Favorite Vacation: I have a feeling my cruise coming up to Mexico and Belize will be my favorite vacation!
Favorite Book: Jane Eyre by Charlotte Bronte
Favorite Food: Italian Food (aka CARBS!)
Favorite Color: Pink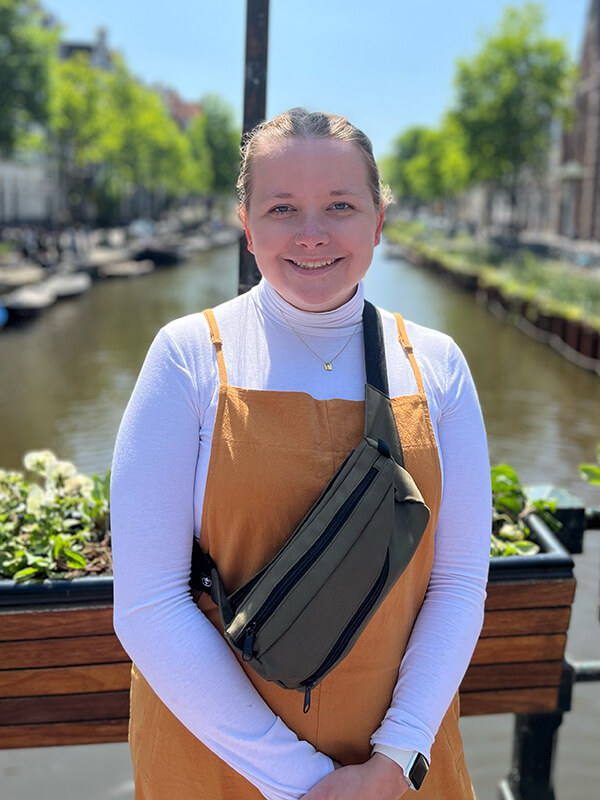 Isi Albers
National Parliamentarian
Truman State University
Education & Occupation: I completed my bachelors and masters degree at Truman State University earning a bachelors in mathematics followed by a masters degree in education
Family: I am the youngest of 3 children in a crazy family! My parents live in my hometown in the suburbs of St. Louis, Missouri where my mom is a nursing professor and my dad works for the parks department of our town. My older brother has settled in the suburbs of Chicago and my older sister is in Salt Lake City.
Influences: All of my family and friends. My friends continue to show me the value in paving your own path with the support of others and my family has always shown me how hard work can really pay off.
Favorite CK Memory:  There are so many to choose from! The ones that have been my favorite have been retreats. My senior year I was on the planning committee and got to live out my dream of planning a High School Musical retreat (we bopped it all the way to the top!)
Reason for Joining the board: If I am being completely honest, I wasn't ready to say goodbye to Cardinal Key. It provided me with so much in my last years of college so I wanted to continue to serve and help other chapters to grow and succeed.
Favorite Quotation: "Be not afraid of discomfort. If you can't put yourself in a situation where you are uncomfortable, then you will never grow. You will never change. You will never learn." – Jason Reynolds
Favorite Vacation: My top two are a road trip to western US with my high school friends one summer or doing a solo trip to Seville, Spain when I was studying abroad!
Favorite Books: The Nightingale by Kristen Hannah or all of the Emily Henry books
Favorite Food: ICE CREAM and TACOS!!!!!!!
Favorite Color: Sage green