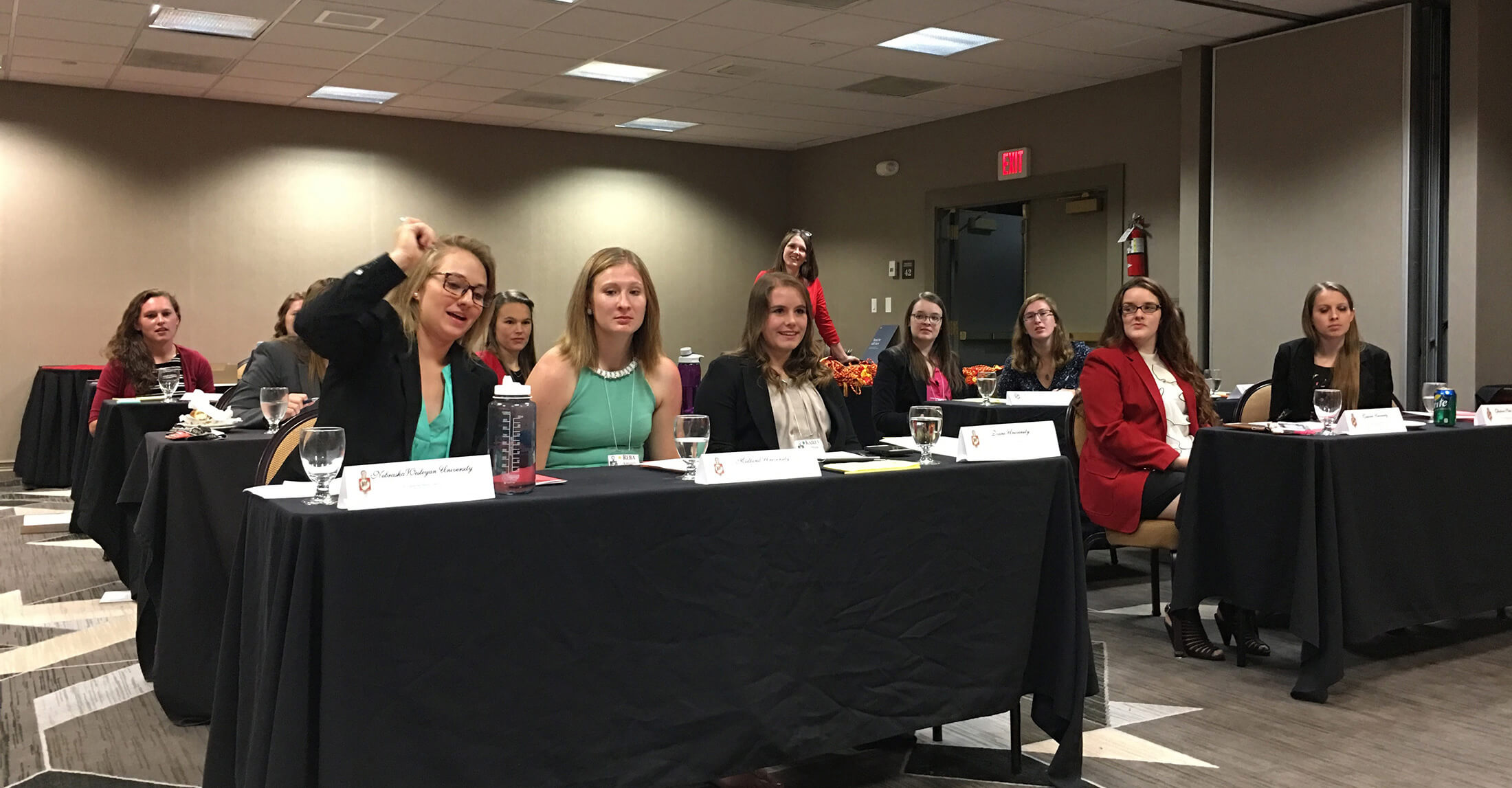 Conference Registration
Interested in attending the National Conference?
We are very excited that you are interested in registering for the Cardinal Key National Conference!
Being a delegate at the National Conference is a very rewarding experience. You will get the opportunity to meet and collaborate with Cardinal Key students, alumni, and sponsors from across the United States!
Please be sure to register by October 20, 2023. There is no cost to attend.
Who can attend?

One voting delegate from each Cardinal Key chapter is required to attend the conference. However, all Cardinal Key members, alumni, and sponsors are welcome to attend as non-voting attendees.

What is the difference between voting delegates and nonvoting attendees?

Voting delegates are the voting representatives for your chapter during elections or official business. There is only one voting delegate for each chapter and the delegate is expected to attend the conference in its entirety. Nonvoting attendees do not vote during elections or official business but are welcome to attend all aspects of the conference! Anyone can run for national office as well.

How do I register?

The link to the online registration form will be posted soon! Be sure to follow us on social media and check back on the website for updates. National officers will also be connecting via email with chapter officers with information.
To turn in your registration form, ask questions, or want more information, please contact nationalcardinalkey@gmail.com.